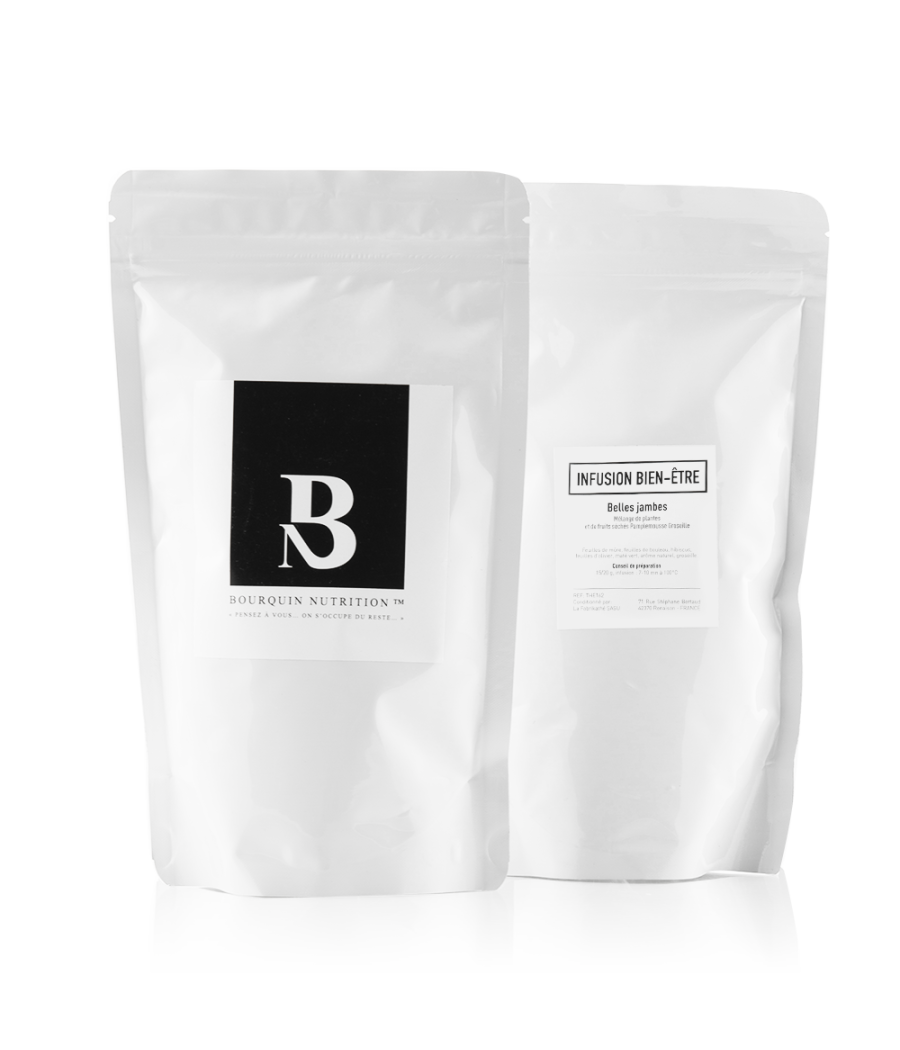 A tangy infusion that gives you a lift from the very first sip!
A stimulating cocktail with diuretic and eliminating properties.
Infusion belles jambes
Belle qualité et Super sympa à boire avec son goût agréable et pour les effets, comme je commence aujourd'hui à le consommer ... pas encore de recul pour commenter les effets ;-)
Délicieuse !
Tisane délicieuse. Franchement, c'est la première fois que je bois une tisane "jambes lourdes" aussi bonne : fraîche, fruitée mais subtile, un plaisir.
Bon
Thé agréable à boire.
Infusion Belle Jambes
Excellent goût
Want to know
more?
The Lovely Legs infusion is a blend of dried fruits and plants (Grapefruit, Redcurrant, Blackberry leaves, Birch leaves, Hibiscus, Olive leaves, Green mate, natural redcurrant flavouring) Birch leaves help to eliminate excess water and cellulite and smooth the skin.
Mate, a stimulant, contains caffeine, which is known to help people lose weight when following a suitable diet and taking regular exercise. The olive leaf helps to protect arteries with its gentle vasodilatation and hypotensive effect.