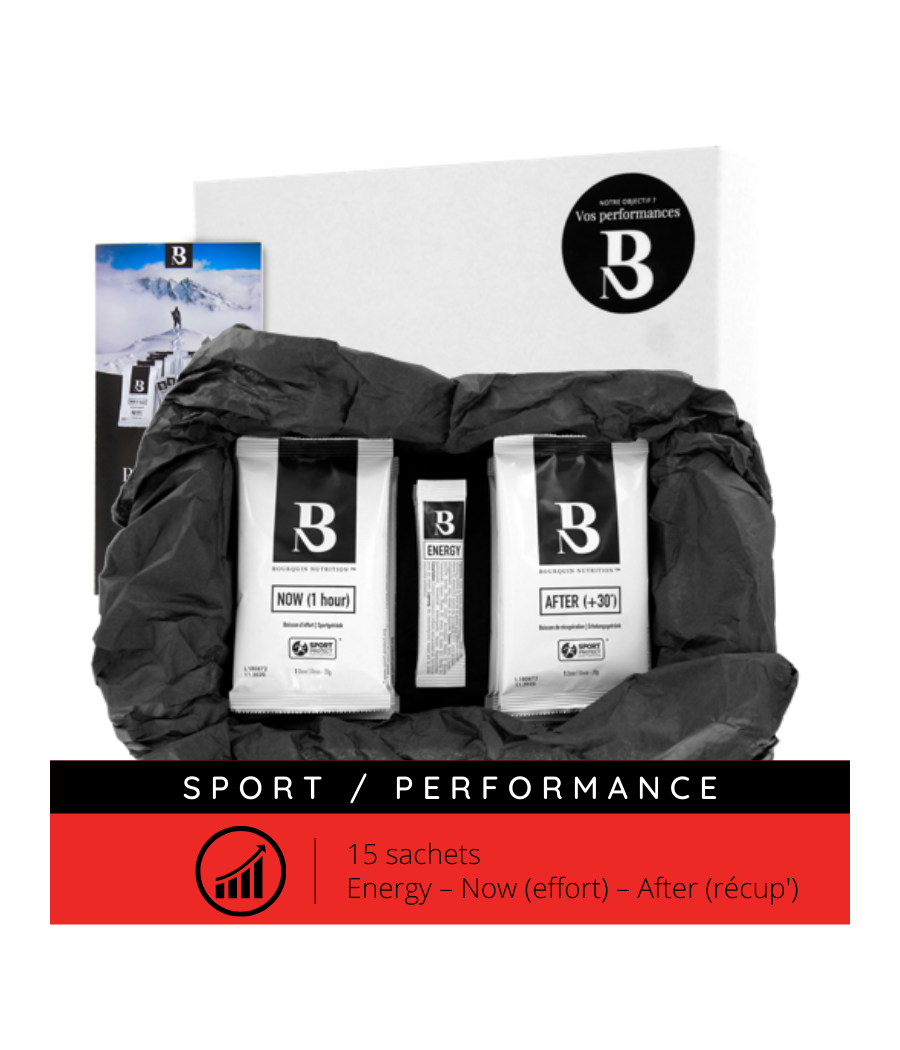 The ideal pack to discover nutrition and hydration's good practices for intense activities
Detailed advice on nutrition and hydration before, during and after exercies
5 BN Energy - to get your body ready
5 BN Now - to stay efficient
5 BN After - to recover quickly
Pack découverte
Très bon goût des produits
Le client a noté le produit mais n'a pas rédigé d'avis.
Top qualité
Testé et approuvé un pack pour un avant pendant après au top. Une récupération idéal.
Je conseille
Le combo ultime
C'est tout ce dont j'ai besoin pour m'entraîner en un pack. Au lieu de commander les produits séparément je suis bien content qu'ils éxistent en pack!
The pack
explained...
This pack contains:
Explanations on how to use the products and what you should eat and drink before, during and after your activity
5 sachets of NOW exercise drink BN NOW is a technical drink for demanding athletes wishing to push their performance even further. Its complete and innovative formulation combines mineral salts (electrolytes), vitamins, carbohydrates, trace elements and amino acids. Gluten and lactose free, it is particularly digestible. It benefits from the Sport Protect label - the anti-doping guarantee.
The objective of BN AFTER is to take advantage of the metabolic window occurring at the end of training to recover more effectively. To do this, it contains a vegetable protein, trace elements and amino acids, coenzyme Q10, mineral salts, vitamins and a combination of carbohydrates. It also benefits from the Sport Protect label. 
5 sachets de BN ENERGY Dopamine controls our energy, our motivation and is directly related to the brain's reward system. Its relay is norepinephrine, which is involved in regulating mood, it promotes the maintenance of wakefulness and vigilance mechanisms. BN ENERGY contains micro elements that will safely increase dopamine and norepinephrine.