The synergy of ingredients in BN Zen contributes to the mechanisms of relaxation.
Combines tryptophane, magnesium, roseroot (rhodiola rosea), vitamins B3, B6, B9 and zinc
Only contains natural additives

Developed and tested in Switzerland
Efficace
Bon myorelaxant et effet de détente légère. Par contre je le prends à midi et non à 16h00 (j'ai remarqué que je m'endormais mieux, mais je pense que cela dépend de chaque personne et de sa réceptivité moléculaire...)
Le client a noté le produit mais n'a pas rédigé d'avis.
Une vrai découverte !
Déjà consommateur de votre curcuma liquide depuis plus d'un mois, j'ai été intéressé de tester votre formule zen. Ayant presque terminé la première boite de gélules, je ne peux que recommande votre produit qui se montre efficace pour moi. Merci Olivier et votre équipe pour vos excellents conseils.
Une belle découverte
Il me fallait un peu de temps pour m'endormir le soir, malgré le fait d'aller me coucher tôt, toujours à la même heure, sans téléphone dans la chambre et sans écran juste avant de dormir. Grâce au BN Zen que je prends 1h avant d'aller me coucher, je sens mon corps se relaxer et je m'endors très rapidement! Je le recommande à 100%
Lactose Free

No dyes

Gluten Free
Want to know
more?
Le BN Zen combines :
Tryptophan, an amino-acid that produces serotonin (neurotransmitter that contributes towards a feeling of well-being)
Magnesium, a mineral that contributes towards reducing fatigue and to a normal psychological function
Roseroot (rhodiola rosea), known for its stress-reducing properties
Vitamins B3, B6, B9 and zinc, essential for the proper functioning of the nervous system and for synthesizing serotonin from tryptophan
Efficace & pratique: La recharge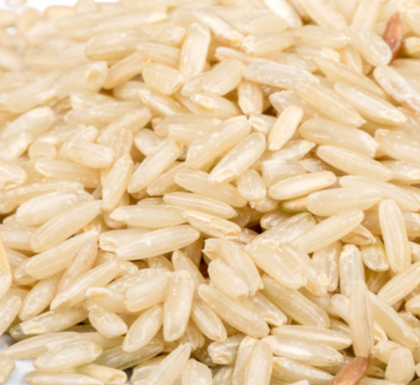 Completely natural additives
Due to necessity and for technical reasons, BN Zen contains additives. These have been carefully chosen and are completely natural. The key agent is organic gum arabic. Extract of rice bran and rice husk are used as anti-caking agents. The capsule is 100% plant-based.
Making full use of the combination of ingredients
BN Zen is not simply made up of tryptophan, roseroot and magnesium. Individually, these active ingredients can be effective and provide results, but combined, their symbiotic union is particularly beneficial.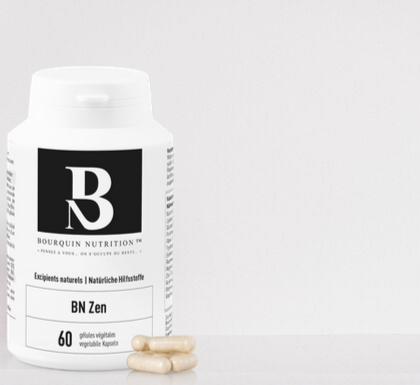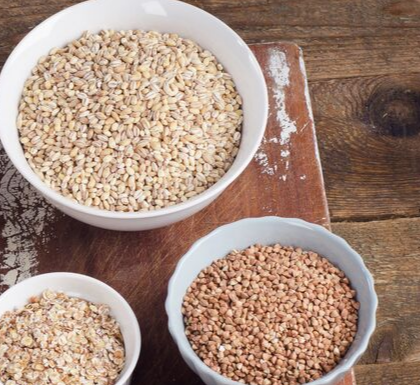 Serotonin through nutrition
Nutrition plays a valuable role in the production of serotonin. For a good night's sleep and in order to activate the tryptophan, we recommend that you consume starchy foods and complex (unrefined) carbohydrates at every evening meal. Always eat a snack four hours after your lunch, such as a handful of oilseeds and a fruit.