Gift Card - Training (French Only)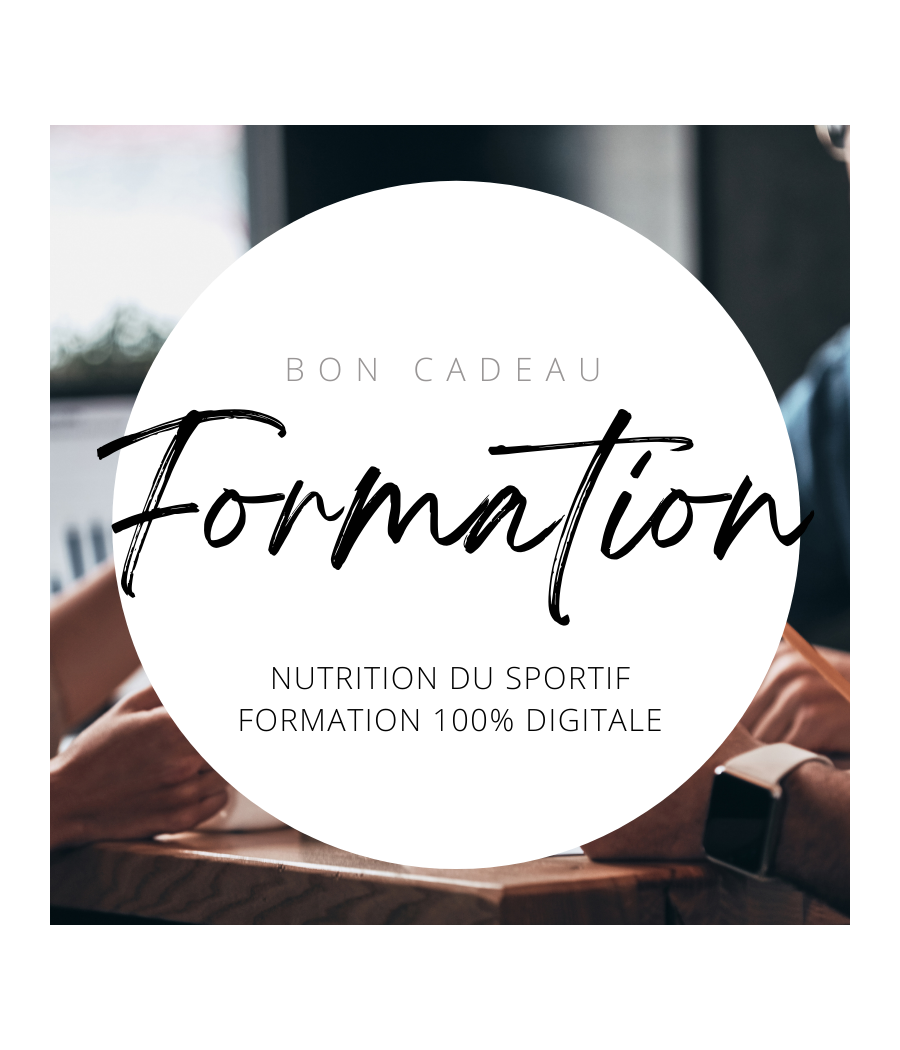 Gift card for digital training "Sports Nutrition".
8 hours of training in 59 videos and 1 course material
Unlimited access
By Olivier Bourquin - nutritionist for many athletes in more than 20 different sports, for over 25 years
Practical, concrete and accessible to all
More information: formation.bourquin-nutrition.ch
Excellent
J'ai appris énormément de choses, le format des vidéos est parfait. La plateforme de e-learning est très bien également. Bravo
Florence Guillaume-Gentil
comme ce n'est pas moi qui suit cette formation, je ne peux qu'en dire ce que mon fils, le destinataire du bon m'en a relaté, il a l'air enchanté, bien que ce soit assez touffu, mais comme il est en isolement pour cause de COVID cela le distrait et je crois qu'il a déjà commencé à mettre certaines choses en pratique. Mais pour plus de détail, le mieux serait de le contacter lui.
pour ma part, je suis très contente de mon cadeau et cela me donne des idées pour d'autres bon cadeau pour mon fils et son frère ainsi que pour d'autres personnes.
si vous êtes intéressés par son commentaire, renvoyez moi un formulaire et je le lui transfèrerai.
Salutations
Florence Guillaume-Gentil
Formation digitale nutrition du sportif
Excellente formation digitale à suivre selon son temps à disposition. Voir et revoir les différentes vidéos permet de parfaitement maitriser les différentes thématiques abordées. Des exemples concrets sur ce qui doit ou ne pas être effectué en matière d'hygiène et nutrition du sportif permet de bien comprendre les sujets abordés. Le support de cours est également un excellent soutien.
A recommander à ceux qui souhaitent avancer dans leur hygiène alimentaire afin d'être plus performent et récupérer de manière idéale.
Formation digitale
Excellente formation ! A ne pas manquer!
Bravo pour le contenu, très professionnel !
Want to know 
more ?
What could possibly a better gift than knowledge? You can now offer it with BN's gift card, containing a unique code to use on the digital training "La Nutrition du Sportif" - formation.bourquin-nutrition.ch !
The card is accompanied by an explanatory support to unlock access in a few small steps: go to the site, create an account, enter the unique code!
Would you like to buy it for yourself? You can register directly on formation.bourquin-nutrition.ch!
The main objective of the training is to transmit 25 years of experience in the field of sport and nutrition - in an accessible manner and by offering concrete examples - so that everyone can perform better, in good health.
All the information and some free discovery videos are available here: formation.bourquin-nutrition.ch.