Organic plant-based protein - 300 gr
BN's organic plant-based protein has been specifically developed to provide high-quality protein, free from additives and sweeteners.
Unique blend of five plant-based protein sources: courgette, hemp, sunflower, white rice powder and flax seeds

Highly tolerable and very easy to digest (soya-, gluten- and lactose- free)

High in amino acids, iron, magnesium, phosphorus and fibre
Energie du matin !
J'en mets dans mon mélange d'avoine ou pancakes le matin. Ça m'apporte ma protéine et j'apprécie le goût pas trop prononcé ce qui est bien pour les mélanges.
Je l'adore!
Il m'a été recommandé par ma nutritionniste! Je suis en général à la bourre le matin. Afin d'avoir quelque chose dans l'estomac, elle m'a proposé de prendre la protéine, une banane et du lait d'amande. Je suis rassasiée et n'ai pas faim jusqu'à midi. Niveau goût: je ne le prendrais pas sans banane.
Très bon rapport qualité-prix
A mélanger dans le bircher ou dans une boisson protéinée (cf recettes de BN!!)
Top après mes workouts matinales :)
J'ai la conscience tranquille avec cette protéine qui est 100% naturel, bio et suisse! C'est vraiment top après mes workouts matinales :)

J'aimerai bien un pot de 600gr ou même un système qui permet de remplir ce pot en plastique sans devoir le jeter à chaque fois...
Merci pour votre avis et pour la suggestion. Nous sommes en train de voir la possibilité de faire des recharges :-) Belle journée à vous !
Gluten Free

Bio

Lactose Free

Sweeteners Free

Additives Free

No dyes
Want to know
more?
BN protein was created out of the desire to offer a healthy, digestible and environmentally-friendly alternative to animal proteins, as part of a healthy, varied and suitable diet. It is organic and 100% natural, exceptionally nutritious and highly digestible and tolerable (it is soya-free and does not contain any known allergens such as gluten or lactose). It has a pleasant texture and is taste-free.
It is suitable for sports lovers, vegetarians, children, teenagers and elderly people alike. It can be taken as a sports supplement or daily at any time of day as a naturally nutritious snack (shakes, smoothies, juices, soups, bread, cakes and so on).
100% natural and unique
The BN protein is made up entirely of a blend of 5 sources of plant-based proteins; there are no artificial colourings, sweeteners or preservatives. The five different plant-based ingredients (courgette, hemp, sunflower, white rice powder and flax seeds) have been carefully selected to provide high nutritional value, with a complete range of amino acids and numerous micronutrients. The rice protein provides all the essential amino acids, in ideal quantities. Sunflower seeds are very high in vitamins and minerals, hemp and flax seeds are rich in omega-3. Courgette seeds are exceptionally high in iron, zinc, magnesium, antioxidants and are also alkalising.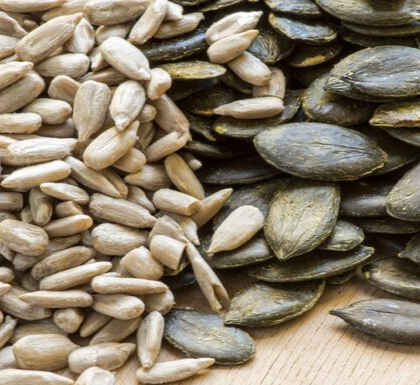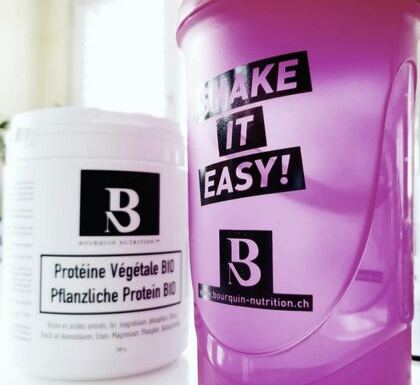 Add to a shake or dish
Our plant-based organic protein does not include any sweetener and has a natural and neutral taste. Let your imagination run wild and use the powder in 1,001 ways, in both savoury and sweet dishes, such as in a shake with plant-based milk and a tablespoon of cacao, in a smoothie with fresh fruit and chia seeds, or to replace flour in protein pancakes, in sauces, soups, bread and even cakes. If you are looking for inspiration for recipes which use organic plant-based protein, visit our BN blog.